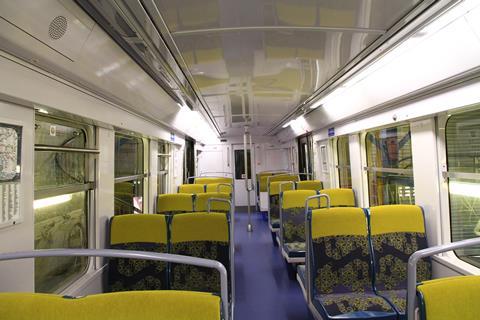 PARIS: The refurbishment of 31 RATP-owned MI84 electric multiple-units used on Paris RER Line B is underway at Alstom's Reichshoffen plant, with the first two expected to return to service in December.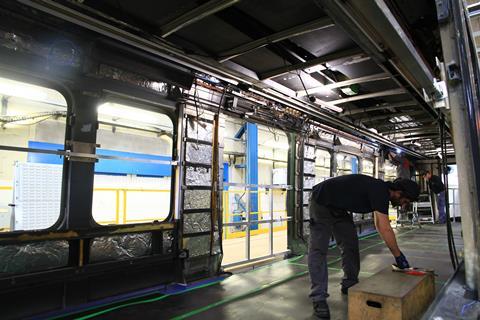 The similar SNCF-owned MI79 sets have already been refurbished.
The MI84 contract was approved by the Paris and Ile-de-France transport authorities RATP and STIF in 2017. The first two units have now been completed, and work is in progress on a further six. Around 200 Alstom staff are involved with the work, which is scheduled for completion in 2021.
The scope of the refurbishment includes increasing the number of seats in each four-car set from 216 to 312, installing air-conditioning, CCTV and LED lighting and applying a new livery. Design work for the project was undertaken by MBD.
The MI84 suburban EMUs were originally supplied from Alstom's Valenciennes plant and entered service in 1985. They are scheduled to be replaced by new Matériel Interconnecté de Nouvelle Génération double-deck trains from 2025.