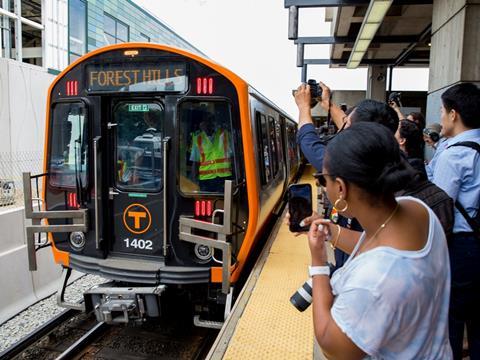 USA: The first trainset that CRRC is supplying for the Boston Orange Line entered passenger service on August 14.
In 2014, Massachusetts Bay Transportation Authority awarded CRRC MA a contract to supply 152 cars for the Orange Line and 132 cars the Red Line. This was followed by an order in 2016 for a further 120 Red Line cars. The orders would allow the two lines' fleets to be replaced entirely.
The first 12 cars were assembled at CRRC's Changchun factory in China. The remainder are coming from a plant that CRRC has built in Springfield, Massachusetts, to fulfil a contractual requirement for 60% domestic content.