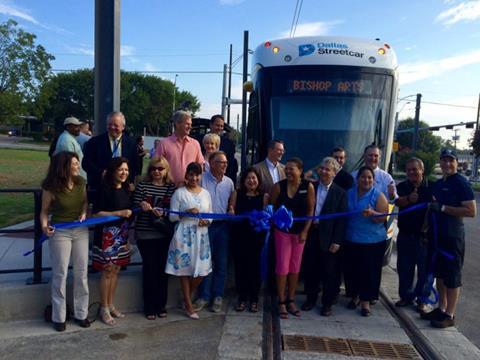 USA: An extension of the Dallas Streetcar opened on August 29. The 1·3 km section links Beckley to Bishop Arts District in the Oak Cliff district in the southwest of the city, with an intermediate stop at Zang Boulevard/6th Street.
The construction contract was approved in April 2015, and the city council provided $27·5m towards the project cost. The Dallas Streetcar now runs from Union Station to Bishop Arts District on a 3·9 km alignment with six stops. The opening of the extension coincides with an increase in service frequency from 30 to 20 min, following the delivery of two additional Liberty Modern Streetcars from Brookville.
A northeastern extension from Union Street to Dallas Convention Center is planned in the longer term.