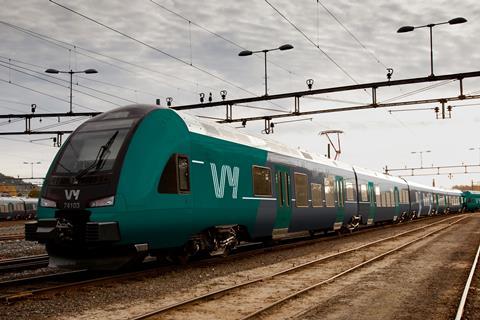 NORWAY: National train operator Vy Group has appointed SkedGo to build a multimodal journey planner covering Scandinavia.
Users will be able to tailor their trips according to personal preferences, emphasising cost, time, convenience or lowest carbon emissions. It will be possible to make searches based on addresses, points of interest and public transport stops, with suggested routes shown on a map.
'Our goal is to enable our customers to plan their travel seamlessly from door to door, not only station to station', explained Vy's project lead Jon Olimstad. 'We are integrating our train and bus services tightly together with first-mile and last-mile offerings so that our customers easily can find and book door to door journeys in the same place – Vy's website and app.
'Traveling sustainably should be easy, whether your journey is by rail, bus, shared electric car, or new ways no one has thought of yet', Olimstad said. 'That's good for you, good for society, and good for the environment.'
The project 'is a great opportunity to showcase the capabilities of our API in the Nordic region', added SkedGo CEO John Nuutinen. 'We are now in our tenth year of business and bring a mature, tested MaaS solution to the market. We are very excited to be working with Vy and bring this new journey planner to life.'