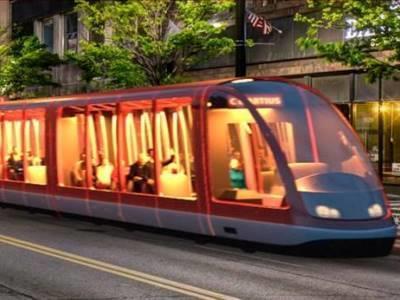 USA: Federal Transportation Secretary Anthony Foxx announced a $12·2m TIGER grant for the M-1 light rail project in Detroit on September 15. This follows a $25m TIGER grant awarded in 2011.
Project promoter M-1 Rail Corp has committed more than $88m towards construction and operation of the $136m project. Construction of the 5·3 km route, also known as the Woodward Avenue streetcar, officially started on July 28; completion is expected in 2016.
'TIGER will connect a corridor that's home to 40% of all the jobs in Detroit — and attracts 15 million visitors year. It's a project that, simply put, will fire up the economic engine of the "Motor City"', said Foxx.