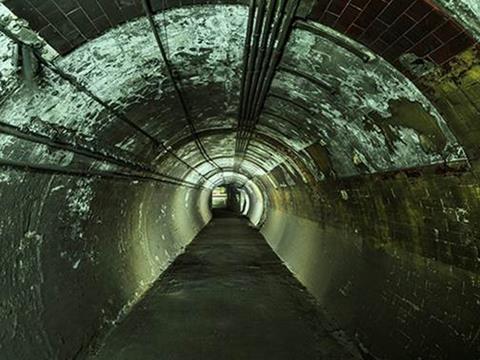 UK: Transport for London has announced that it will lease part of a disused Underground station to businesses 'who have the ability to use the space to create something exceptional and establish the next chapter in the station's history'.
TfL announced on April 28 that it is seeking businesses 'to transform Down Street station into a commercially viable business'. The proceeds from the move will form part of the authority's plans to generate £3·4bn in non-fare revenue for capital projects.
Situated on the Piccadilly Line between Green Park and Hyde Park Corner, Down Street station opened in 1907 and closed in 1932 because of low passenger numbers. The underground platform and passageways were adapted to serve as the headquarters for the Railway Executive Committee, which managed the UK rail network during World War II.
TfL plans to lease out around 400 m2 of the station, so as not to interfere with its operational requirements. 'The combination of space, history, and location, makes this a unique opportunity. We are looking for a partner with the imagination to see the potential here and the capability to deliver it', said TfL's Commercial Development Director Graeme Craig. He added that TfL 'will work with interested parties to ensure the commercial and operational activities can happily coexist.'