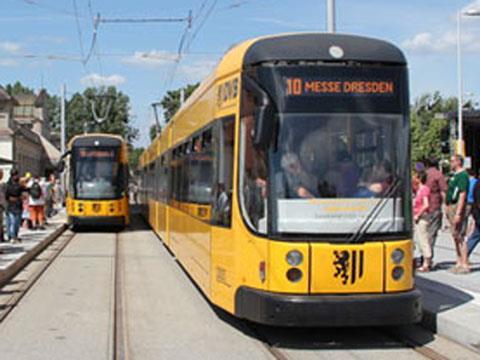 GERMANY: Music, dancing and vintage trams featured in opening celebrations for an extension of Dresden tram Line 10 to the exhibition centre on May 29.
The 'Messelinie' extension runs for 1·3 km from the former terminus at Friedrichstadt, which has been renamed Vorwerkstraße, and has four stops.
Studies for the extension began in December 2008, and construction got underway in August 2010. The project has cost €16m, with the Land of Sachsen contributing €8·8m, the city council €5m and the federal government €1·2m.
City transport operator DVB provides a basic service of a tram every 10 min on the route, but this will be increased during major events at the exhibition centre to provide greater passenger capacity than the bus service it has replaced.