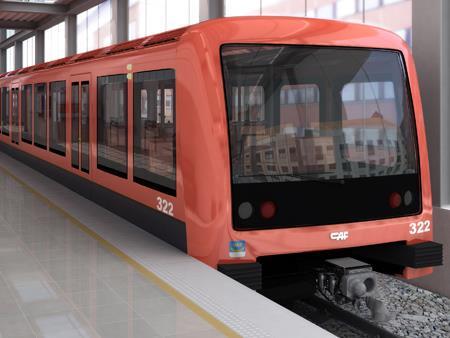 FINLAND: European Investment Bank President Werner Hoyer signed an initial €100m tranche of financing for the second phase of the extension of the Helsinki metro to Espoo on August 30. The 7 km extension from Matinkylä to Kivenlahti will add five stations. Opening is planned for 2020 at the earliest.
The initial tranche is part of an approved facility totalling €450m, the remaining part of which is expected to be signed during 2017. In 2011 EIB provided a €450m loan for the Ruoholahti – Matinkylä first phase of the western extension of the metro, which following delays is now expected to open in early 2017.
'The mission of the EU bank is to improve people's lives through the transactions it performs; I think that helping to improve local public transport is a very good way of doing that', said Hoyer. 'If citizens can travel faster and more comfortably, that improves their lives, even if they don't always realise it.'
Mayor of Espoo Jukka Mäkelä said the extension was 'not only an investment in public transport but also an investment for the whole area'.