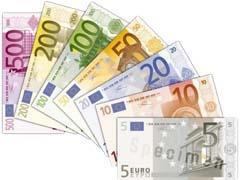 VIETNAM: The European Investment Bank extended its first loan for a metro line in Asia when it signed a €73m finance contract with Vietnam on October 4.

The loan is part of a package from Asian Development Bank, Agence Française de Développement and EIB to fund construction of the first phase of metro Line 3 in Hanoi city centre.

The 12·5 km east-west line with 12 stations will run from Nhón in Tu Liem district to Hanoi's main railway station in Hoan Kiem. The route will have eight stations on the 8·4 km elevated section and then run underground for 4 km, with four stations, at the eastern end. A 15 ha depot will be constructed at the western end, north of the NR 32 highway.

Prime Minister Hguyen Tan Dung attended a groundbreaking ceremony on September 25 to mark the start of work on the project, which is due for completion by the end of 2015. The line is expected to carry 200 000 passengers/day.

The city's transport plan envisages construction of five urban railway lines by 2020, linking the city centre with urban centres in Bac Ninh, Vinh Phuc, Hung Yen and Thai Nguyen (MR 6.09 p38).

'The metro line will improve mobility, reduce daily commuting times and encourage residents to use public transport with positive consequences for their quality of life, as well as for the city's environment', said Francisco de Paula Coelho, EIB Director for Lending Operations in Asia.