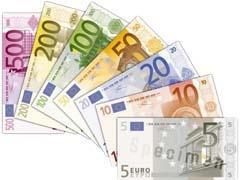 VIETNAM: Magdalena Álvarez Arza, Vice President of the European Investment Bank, signed a finance contract worth €150m with Vietnamese Deputy Finance Minister Tran Xuan Ha on December 6.

The loan is part of a funding package for the first phase of metro Line 2 in Ho Chi Minh City. The Asian Development Bank will lend US$540m while German Development Bank KfW has pledged €240m, including €85·75m in official development assistance from the German government.

Work on the 11·3 km line from Ben Thanh to Tham Luong, with 11 stations, started in August and is due for completion in 2016. The project also includes a depot at Tham Luong and the acquisition of 12 three-car trains. The line is expected to carry 140 000 passengers per day.

Nguyen Do Luong, head of the Management Authority for Urban Railways, told reporters that completion of a 100 km network in Ho Chi Minh City, comprising seven metro lines, two monorails and a light rail line, is envisaged by 2022.