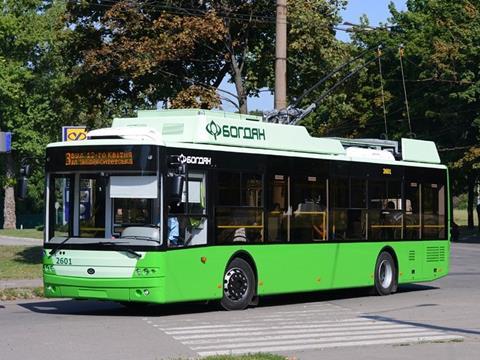 UKRAINE: The first two of 57 trolleybuses that Bogdan is supplying to Kharkiv have started revenue operations in the city.
The 354·5m hryvnia purchase is partly financed through a loan from the European Bank for Reconstruction & Development. The contract includes spare parts and maintenance equipment.
Deliveries of all 57 vehicles from Bogdan's factory in Lutsk are due by the end of November. Most components are Ukrainian-made; electrical equipment has been supplied by Kharkiv-based Elektrotyazhmash.
The 12 m long T701.17 vehicles are equipped with air-conditioning but not wi-fi, as the city has decided that mobile network coverage along trolleybus routes is sufficient.