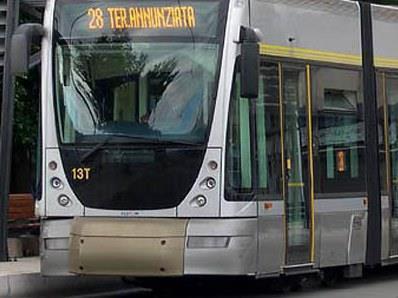 ITALY: The Ministry of Infrastructure & Transport has allocated €100m for an extension and upgrade of the Messina tram line.
The funding would be put towards construction of a northern extension of the route from Annunziata to serve the university. Other planned improvements to be funded by the government include a realignment of the route near the Palazzo Reale stop to free up road space next to the port, drainage improvements and refurbishment of vehicles to increase the number in service.
The investment marks a turnaround from the planned closure of the tram route, which Mayor Cateno De Luca had announced in September. He envisaged that trams would cease operations by June 2019, with services replaced by buses. However, the transport ministry would not provide funding for an alternative transport mode along the route earlier than 2033, 30 years after the start of tram operations in 2003.
Ridership on the tramway is currently around 10 000 passengers a day, which forms around one-third of transport operator ATM's total ridership. De Luca cited loss-making as the reason for the line's closure. A recent study by TPS Pro found that public transport users in Messina prefer the tram to buses on routes where services overlap.