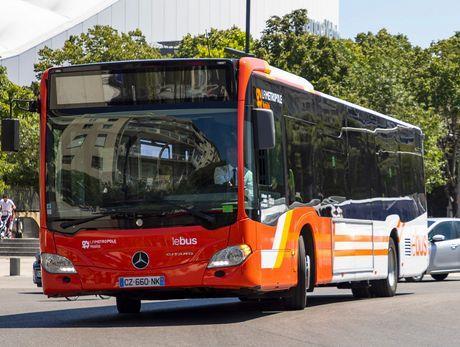 FRANCE: The Aix-Marseille-Provence Metropolis has renewed its contract with Keolis to operate the Métropole Mobilité Aix-en-Provence transport network. The contract announced on July 3 lasts for nine years from November 4.
Keolis has operated the network since 2012. It is made up of 26 bus routes including a bus rapid transit route due to enter service in September, eight on-demand transport services and four electric shuttles operating in the Aix-en-Provence city centre. A new school bus route is scheduled to enter service in September 2020. Keolis also manages three park-and-ride services, and will manage an additional four under the new contract.
Keolis intends to introduce contactless bank card account-based ticketing on the BRT service in January 2020, ahead of a planned roll-out on the rest of the network in September that year.
The contract period has a forecast 6·7 million vehicle-km per year and 15·7 million passenger-journeys per year, an increase of 31%. Keolis has also committed to increasing revenue by 40%, to €47m per year on average.
Keolis aims to reduce the modal share of the car across urban areas by between 50% and 58% by 2025. By 2024, the bus fleet will comprise 52% electric and 48% hybrid vehicles.