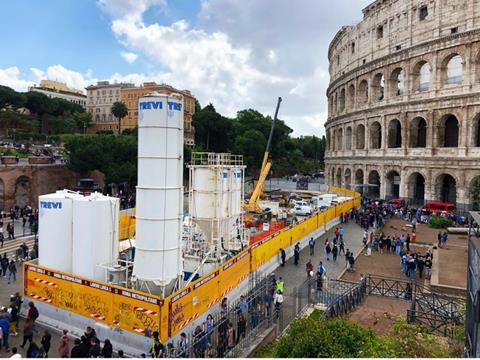 ITALY: Roma Mayor Virginia Raggi has confirmed that the phase of metro Line C currently under construction will reach Piazza Venezia, making it one station longer than previously envisaged.
A tunnel boring machine has been excavating a tunnel westwards from San Giovanni, and is expected to reach Colosseo station this month or next. The original plan envisaged the removal of the TBM at that stage, with the tunnels west of Colosseo bored from the other direction as part of the next phase of Line C, which has not yet secured funding. The cost of adding Piazza Venezia to the current construction phase is estimated at €450m, with €150m of this already in place.
The opening of the next two stations — at Amba Aradam and Colosseo — is expected in December 2022. At Colosseo interchange will be provided with metro Line B.
In the longer term Line C is envisaged to reach Clodio-Mazzini, running via Ottaviano, where interchange would be provided with Line A.