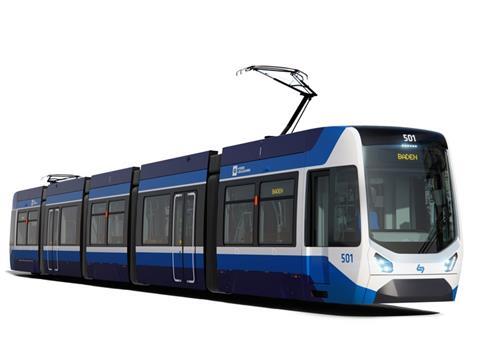 AUSTRIA: Wiener Lokalbahnen has revealed the external design of the light rail vehicles that it ordered from Bombardier Transportation last year.
The first of the 28 m long bidirectional vehicles is due to be delivered from Bombardier's Wien factory in the first quarter of 2021, with passenger-carrying tests on the line between Wien and Baden scheduled to begin in the summer of that year.
Deliveries of all 18 TW500 LRVs are due to be completed in 2023. The contract includes options for 16 more vehicles, and Bombardier would also undertake repairs under warranty in WLB's workshops
As well as replacing TW100 high-floor vehicles, the LRVs are needed to introduce the planned 7½ min frequencies. The vehicles will be equipped with air-conditioning, a passenger information system, CCTV, wi-fi and LED lighting.