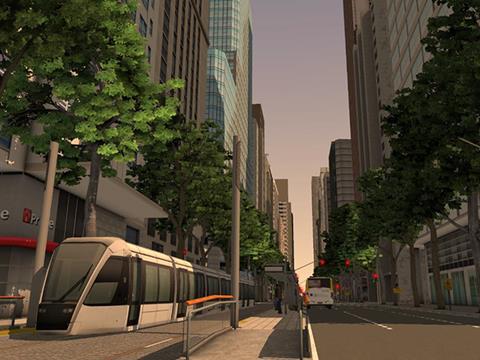 BRAZIL: The Technical University of Madrid's Railway Technology Research Centre CITEF has installed what it says is the first light rail driving simulator in Latin America.

The simulator is being used to support driver training on the VLT Carioca light rail network in Rio de Janeiro; it consists of two student training positions, an instruction desk and an observation post. The software reproduces 13 route-km of the 28 km network, simulating the performance and behaviour of the Alstom Citadis 402 trams, road and tramway signals, road traffic, pedestrian movement and features such as streets, junctions and buildings.

In addition, the simulator can be used to develop the students' response to operational incidents such as a technical failure or external disruption, ensuring that they understand how the network functions in both normal and degraded conditions.

The project has been developed in parallel with the construction of the trams and infrastructure and is a step towards the opening of the first section of the VLT Carioca network ahead of the Olympic Games which are being hosted by Rio in 2016.

Once completed, the network will comprise six lines serving 32 stops and carrying up to 300 000 passengers a day with a fleet of 32 trams.