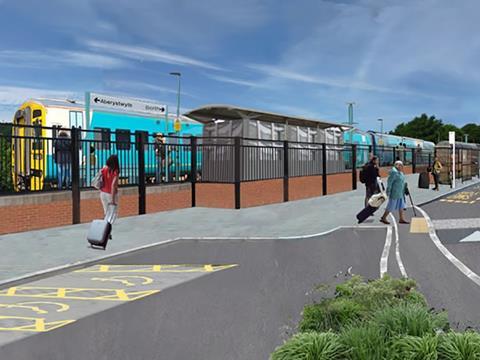 UK: The allocation of £16m from the New Stations Fund to enable to the construction of five stations was announced by the Department for Transport on July 28. All of the stations will be fully accessible and are scheduled for completion by March 2020.
This is the second round of funding from the New Stations Fund, which has previously supported the stations at Newcourt (Exeter), Lea Bridge (London), Pye Corner (Newport) and Ilkeston, which are now open, and Kenilworth which is expected to be completed later this year.
'New stations are proven to have a hugely positive effect on local areas, acting as a catalyst for regeneration driving social and economic improvements', said Network Rail Property Managing Director David Biggs.
| Station | DfT funding, £m | Project cost, £m | Notes |
| --- | --- | --- | --- |
| Horden Peterlee, County Durham | 4·4 | 10·55 | Improving access to employment opportunities in an area with low levels of car ownership |
| Warrington West, Cheshire | 4·23 | 17·2 | Reducing congestion on the M62 motorway and supporting the Chapelford Urban Village housing development |
| Reading Green Park | 2·3 | 16·5 | 'The potential to unlock 7 500 new jobs and 1 500 homes' in an area currently only accessible by road |
| Bow Street, Ceredigion | 3·945 | 6·76 | Park and ride for Aberystwyth and Borth |
| Portway Parkway, near Bristol | 1·672 | 2·23 | Serving an existing park and ride site |