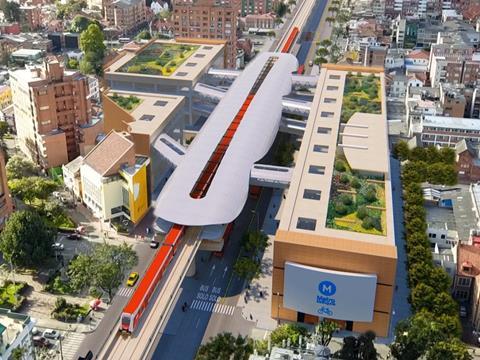 COLOMBIA: Metro de Bogotá has shortlisted five bidders for the design-finance-build-operate-maintain-transfer concession covering the initial phase of the city's first metro line. It expects to award the concession on October 21.
The shortlisted consortia are:
APCA Transmimetro: China Harbor Engineering Co, Xi'an Metro Co, CRRC Changchun, Bombardier European Investments.
Union Metro Capital: Sacyr, CAF, Hyundai Engineering & Construction, STOA, Thales, Metromóvil.
Sunrise consortium: Acciona, Impreglio International Infrastructures, Hitachi Rail, Hitachi Rail Italy.
Metro de Bogotá consortium: FCC, Carso, Promotora del Desarrollo de América Latina, Alstom, Ferrocarril Metropolita de Barcelona, Metro de Medellín.
APCA Metro Capital: Controladora de Operaciones de Infraestructura, ICA Constructora, PowerChina International Group, Siemens Project Ventures, Strukton Integrale Projecten, Benito Roggio Transporte.
In addition to these five, the Línea 1 consortium of Obrascon Huarte Laín, Andrade Gutiérrez Engenhaira, Camargo Correa Infra Constructores and CCR had prequalified, but withdrew from the tender.
Due to open in 2024, the 24 km line is planned to follow an elevated alignment in the southwest of the city linking Avenida Caracas with Calle 78, serving 15 stations. A fleet of 23 trains is to be procured.