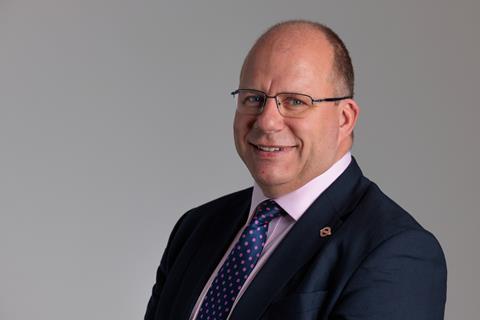 UK: Current interim Transport Commissioner for London Andy Lord has been appointed to the role on a permanent basis, following an international search for candidates.
The appointment announced on June 7 was made by Mayor of London Sadiq Khan under authority delegated by the Transport for London board.
Key focuses
'One of my key focuses will be on securing the long-term government funding that we need to continue our vital work', said Lord.
'With transport authorities across the UK now having long-term "London-style" funding agreements in place, London is now ironically the outlier.
'With the amazing economic driver that is the Elizabeth Line, and with our partners and supply chain across the country, we have proven that investment in transport in London can benefit the entire UK. We must now move forward and work together to provide the services and infrastructure that will benefit everyone.'
Andy Lord
Lord joined TfL in November 2019 as Managing Director of London Underground, and became Chief Operating Officer for all of TfL's operations in 2022.
He took on the role of Commissioner on an interim basis from October 25 2022 following the departure of the former Commissioner Andy Byford.
Before TfL Lord has spent nearly 30 years in the commercial aviation sector, including 26 years at British Airways that culminated as Director of Operations. He is also a non-executive director of the Defence Equipment & Support Agency.
'I have seen first-hand Andy's dedication to rebuilding TfL's finances following the devastating impact of the pandemic and his commitment to delivering better services for Londoners and more sustainable travel across the capital, as well as promoting walking and cycling', said Khan. 'I look forward to working with Andy as we continue building a safer, greener and more prosperous London for everyone – and a transport system that remains the envy of the world.'
Recruitment process
TfL engaged a number of executive search firms to tender for the recruitment process at end of December 2022, with Spencer Stuart appointed to undertake a 'comprehensive, fair, and transparent' search of the global market. The role was advertised on LinkedIn and in The Times, Guardian and Financial Times newspapers.
More than 213 individuals were identified, with 10 long-listed and four shortlisted.
The base salary of the Commissioner is £395 000, which TfL said is less than the average base salaries of benchmarked comparator roles.