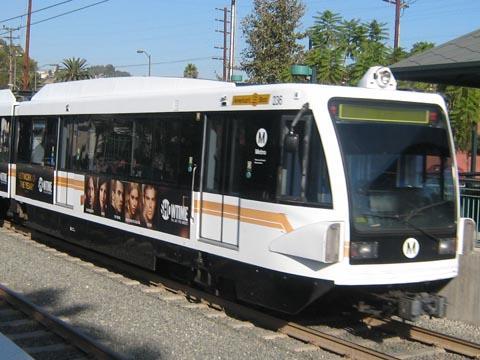 USA: Metro Gold Line Foothill Extension Construction Authority announced on July 27 that it had awarded the Foothill Transit Constructors joint venture of Kiewit and Parsons a US$485m contract to design and build the 18·3 km extension of the Los Angeles light rail Gold Line from East Pasadena to Azusa, with six stations.
The Foothill Extension is one of several rail projects being funded through the Measure R sales tax increase approved by Los Angeles voters in November 2008. Preliminary work is already underway following a groundbreaking ceremony in June 2010, and construction is expected to take four years for opening in 2015.
'We had three excellent teams vying for this important project', said Board Chairman and Glendora Mayor Doug Tessitor. 'This team presented the best of both worlds; the top ranked technical proposal and the lowest bid'.
According to the authority, Kiewit and Parsons have extensive experience in metro and light rail construction, having worked together on more than 60 major design-and-build infrastructure projects over the last 40 years. Kiewit was lead team member on Phase 1 of the Gold Line from Los Angeles to Pasadena, with Parsons as lead design subcontractor. That project began in 1999 and was completed in 2003.