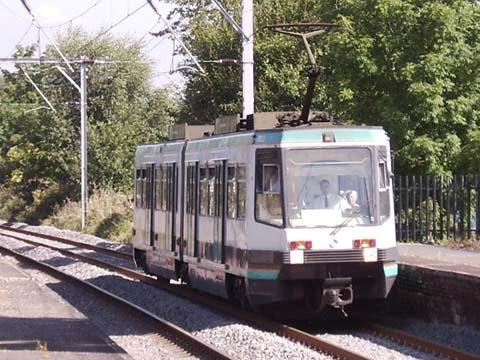 UK: In a statement to the House of Commons on June 9, Transport Secretary Ruth Kelly 'granted programme entry' to the first business case requesting support from the Transport Innovation Fund for a major programme of local transport enhancements. This was submitted in July 2007 by the Association of Greater Manchester Authorities and Greater Manchester Passenger Transport Executive.
Kelly said the government would make available '£1·5bn of central government funding to help meet the cost of the £2·8bn package; the remaining amount will be funded by Greater Manchester.' The £1·3bn local element includes around £100m of local third-party funding. The TIF application is intended to provide funds for various transport improvement projects, including the second stage of the Metrolink light rail expansion programme. It is in addition to the £575m first stage for which Kelly announced £244m of government funding on May 16 (RG 6.08 p350).
Taken together, the two phases of Metrolink expansion would see the network expand from 31 km today to 103 km, with passenger-journeys projected to grow from 20 million to 70 million a year by 2013 (RG 10.07 p649).
The TIF package is inextricably linked to a commitment by Manchester to become the first UK city outside London to apply large-scale congestion charging from 2013.
The contract to extend the Metrolink network under the first stage of the planned programme has been signed between GMPTE and the M-Pact Thales consortium. The first trams will serve Central Park stop in east Manchester from spring 2011, followed shortly afterwards by the opening of the branch to Chorlton. The Rochdale and Droylsden lines will open in the spring of 2012.
On June 24 GMPTE announced it had exercised an option with Bombardier for a further 28 trams. They will have with Vossloh Kiepe electrical equippment, and take the number in service or on order to 72.