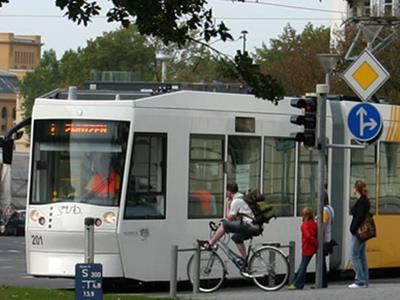 GERMANY: The city of Gera has invited expressions of interest in a contract to operate tram and bus services, and intends to award an operating contract on October 1 2016.
Four organisations are reported to be interested: Transdev, Rhenus Veniro, DB Bus and regional bus operator Regionalverkehr Gera/Land. Transdev currently operates trams in Görlitz and Rhenus Veniro in Zwickau.
Law firm Jaffé is acting as administrator for Geraer Verkehrsbetriebe, which became insolvent last year. Through a reduction in services it has reduced its operating expenses from €4m per year to €2m.