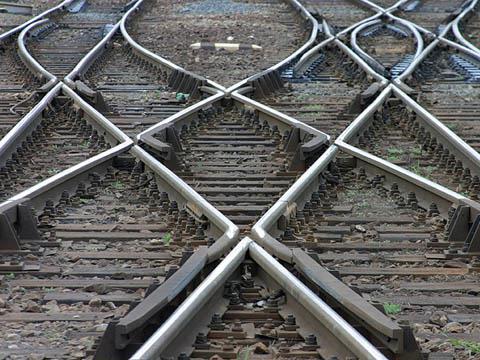 INDIA: Delhi Metro's first ever 'green' electrical receiving substation has been put into operation at Faridabad, as test running started on the 13·9 km elevated Badarpur – Faridabad section of Line 6 on April 12.
Construction started in September 2013 and the substation was completed in February 2015. It will be the 13th on the metro network, powering the nine-station extension, which is electrified at 25 kV 50 Hz. Revenue service on the extension is due to start in June.
The substation features a number of features designed to minimise its environmental impact. Solar panels with a nominal peak capacity of 50 kW are fitted to generate extra energy, both for the substation building and for its electrical capacity. The substation also features a sewage treatment plant to enable wastewater and collected rainwater to be reused. Water meters have been installed to monitor consumption.
The control room has been fitted with CO2 censors to ensure that good air quality is maintained. Low-CFC and low-energy air-conditioning is also present, along with LED lighting throughout.