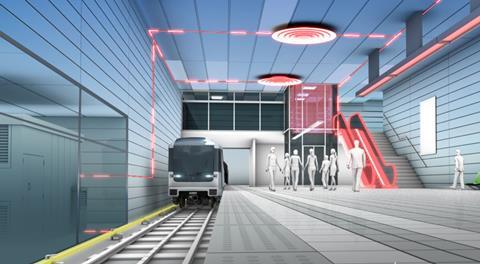 GERMANY: Hamburg metro operator Hamburger Hochbahn has put an Alstom HESOP reversible power substation into commercial service at Rauhes Haus station on Line U2.
This is the first German deployment for the technology, which both supplies traction power and recovers braking energy. It is also the first time HESOP has been provided as a standalone product operating in full conversion mode.
Alstom said HESOP captures 99% of the braking energy, redirecting the bulk of it for use within the station and returning any excess to the grid.
In total, 125 HESOP units have now been installed or ordered, with customers including metros in Milano, Riyadh, London, Dubai and Panama and tramway networks in Sydney and Milano.
'HESOP is one of our responses to operators' need for increased energy efficiency', explained Jörg Nikutta, Managing Director of Alstom in Germany & Austria. 'It is an important element of the clean, efficient public transport of the future, offering unique economic and environmental benefits.'