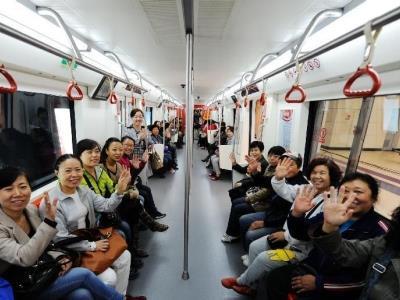 CHINA: Harbin Metro line 1 opened for trial passenger services on September 26, almost exactly five years after its construction began. The 17·4 km line runs from Harbin East railway station in the northeast of the city to Harbin South railway station, via Taipingqiao and Yida Eryuan. There are 16 intermediate stations, of which Bowuguan has yet to open.
The line uses six-car Type B trainsets supplied by CNR Changchun that have been designed to deal with the extremely cold winters in Harbin, when temperatures hover around -30°C during January and February. Each trainset can carry 1 470 passengers, or 1 888 under crushload conditions. The maximum speed is 80 km/h, and each set has a design life of 30 years.
The line is one part of the first phase of Harbin's metro development. The east–west Line 2 and circular Line 3 are planned to open by 2017, taking the network to around 120 km. Phase 2, to open by 2027, includes four more lines; a third phase will add three more lines.