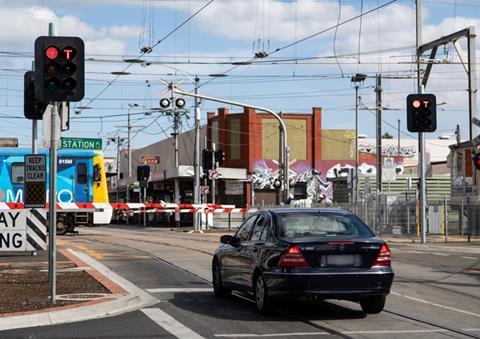 AUSTRALIA: Victoria's Major Transport Infrastructure Authority has selected an Acciona-led consortium to rebuild a section of Melbourne's Frankston suburban line, eliminating two level crossings southeast of the city and the flat crossing between rail and tram routes at Glenhuntley.
The A$507m contract announced on May 5 forms part of Victoria's Big Build programme; this includes the elimination of 75 level crossings across the suburban area, of which 46 have already been removed.
The Spanish infrastructure group will be working with WSP, Coleman Rail and Metro Trains Melbourne to eliminate the busy crossings at Glen Huntly Road and Neerim Road around 300 m further north; these are two of the 18 crossings to be removed from the Frankston Line. Such is the intensity of the train service that the barriers are closed to road traffic for up to 58% of the time during peak periods.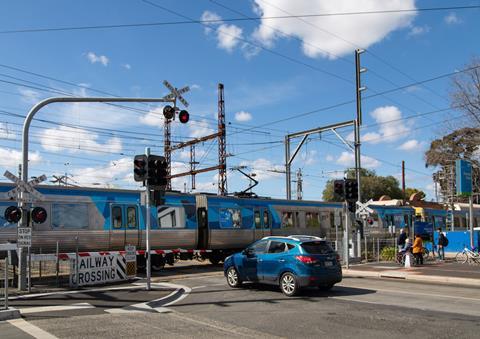 Glen Huntley Road is one of the last three remaining crossings in Melbourne where the railway intersects at grade with the city's tram network, requiring special signalling and insulation between the overhead lines energised at different voltages.
The railway is to be lowered into a cutting, passing under the two roads. This will require the reconstruction of Glenhuntley station, which lies immediately south of the second crossing. The rebuilt station will be designed for improved accessibility, and the authority is currently consulting on how it can better be integrated with the neighbouring shopping district. The contractors will build a pedestrian and cycle lane along the railway alignment to connect Caulfield in the north to Ormond in the south.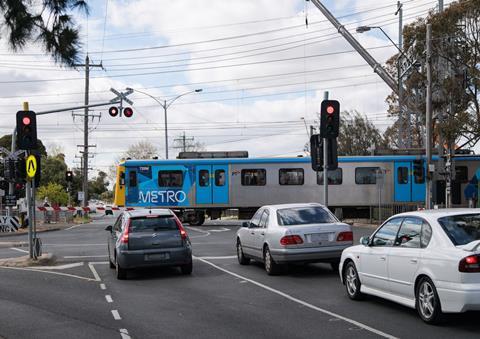 Preliminary works are expected to begin before the end of this year, with major works starting in 2022 for completion in 2024, one year earlier than originally envisaged.
Acciona had earlier been awarded a contract for part of an A$530m project to rebuild part of Melbourne's Hurstbridge line to the northeast of the city. This includes the reconstruction of Greensborough and Montmorency stations and double-tracking the 3 km of line between them. The package also includes the doubling of a further 1·5 km between Diamond Creek and Wattle Glen and resignalling of the entire line.