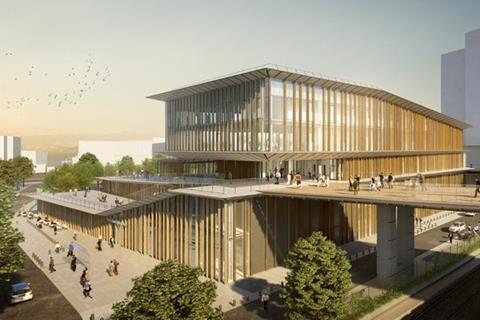 FRANCE: Société du Grand Paris has awarded BESIX France a €100m contract to build its new interchange station at Saint-Denis Pleyel. Designed by architect Kengo Kuma, this will be one of the largest stations on the automated metro network, covering 34 000 m² on nine levels including four below ground.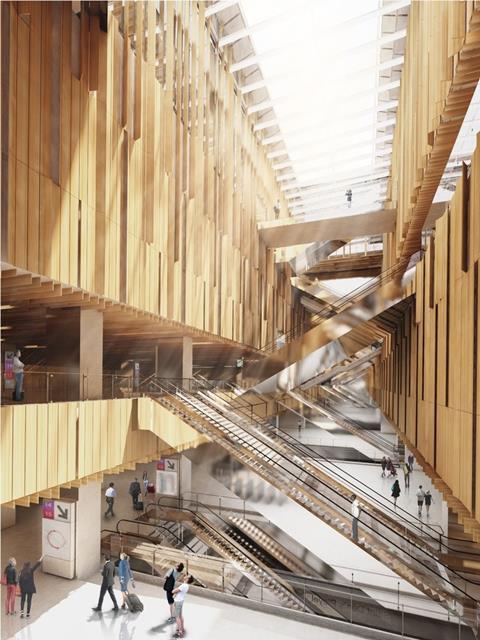 Providing connections between lines 14, 15, 16 and 17, the station is expected to handle 250 000 passengers a day. Completion is scheduled in time to serve the main venues for the 2024 Olympic Games.
The contract awarded to BESIX covers construction of the station buildings, including four separate underground areas 800 m apart, the glass façades, access roads, architectural works and the installation of the HVAC and fire safety systems.
Artists Stromae and Luc Junior Tam will work in collaboration with the architect to contribute to the 'aesthetic, sensitive and poetic dimension' of the station.
Civil engineering and railway systems works for the metro lines are being implemented by a consortium of Eiffage, Razel-Bec and TSO.