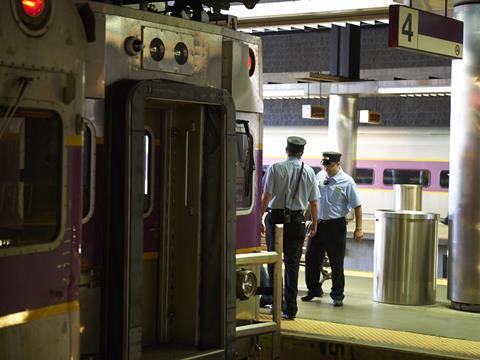 USA: Massachusetts Bay Transportation Authority has awarded Ansaldo STS a $338m contract to equip the Boston commuter rail network with Positive Train Control. The contract includes design, installation, systems integration, commissioning, technical support and documentation.
The lines are to be equipped with an integrated PTC package interoperable with both the ACSES II technology adopted by Amtrak on the Northeast Corridor and the Wabtec I-ETMS equipment used by freight railways.
The project is to be implemented in phases. Phase I covers the South Side, which currently has cab signalling and is scheduled for completion by December 2018. Phase II covers the North Side, where there is currently no cab signalling and additional testing will be required. Completion is planned by March 2020. Phase III covers the Freight Main Line (North Side) which will require additional testing and integration and is planned for completion by August 2020.
MBTA said Ansaldo STS had submitted the best value bid, with the highest technical rating. Jacobs and LTK are to provide consulting services costing a further $25m, and operating contractor Keolis will provide implementation support valued at $25m.
Announcing the award of the contract on December 22, the supplier said it 'represents an additional stepping stone for Ansaldo STS in becoming a recognised rail technology system integrator in North America'.