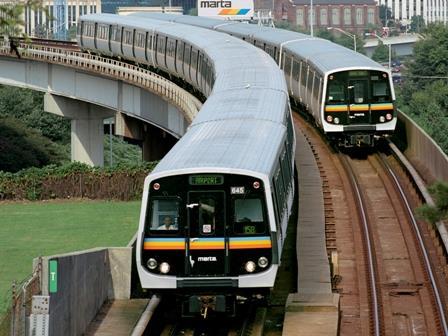 USA: The Metropolitan Atlanta Rapid Transit Authority board of directors has approved the 'More MARTA Atlanta' programme of public transport expansion.
More MARTA Atlanta envisages 17 projects, including 35 km of light rail and 23 km of bus rapid transit routes. There would be a further 42 km of 'arterial rapid transit' bus routes, which MARTA describes as 'a network of fast and frequent enhanced transit routes on existing high density, mixed-use arterial corridors serving "transit lifestyle" market areas that are expected to respond positively to an enhanced transit product'.
The plan also includes increased services on conventional bus routes, metro station enhancements and two new transport interchanges.
'In Atlanta in the 21st century, transit is the lifeblood of opportunity', said MARTA Board Chairman Robert Ashe.
The programme would be partly funded by a $2·7bn contribution generated through a 0·5% sales tax approved in 2016. MARTA will now develop costs and timescales for individual projects, and seek additional public and private funding.