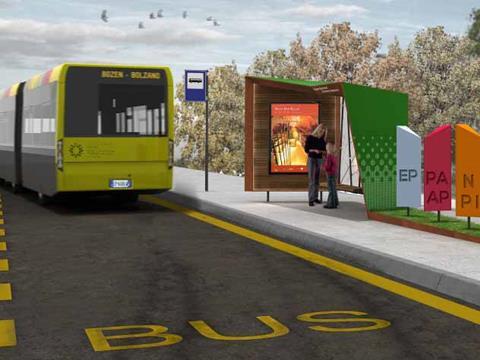 ITALY: Work on the Bolzano Metrobus project has got underway, with new stops being built in Pianizza di Sotto and San Paolo d'Appiano. Work to begin building stops in Caldaro has been approved.
Metrobus services will run on a partly segregated alignment between the centre of Bolzano and Caldaro to the southwest. Smart traffic lights will be installed at junctions to give priority to buses, thereby reducing travel time compared with current services.
The 14 stops would include stops serving the Renon cable car and railway station in Bolzano, as well as an intermodal hub at Ponte d'Adige offering improved connections with regional train services. Each stop would be 18 m long, offering barrier-free access and a shelter.
The €1m project is due for completion in the first half of 2018.