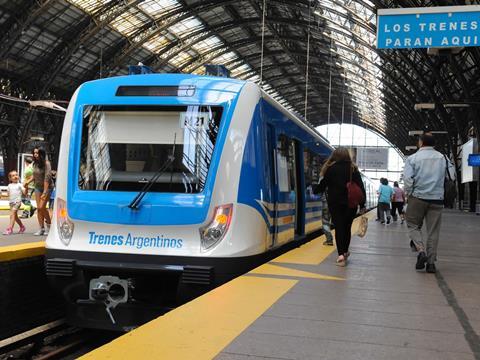 ARGENTINA: A Tetra digital radio network has been installed on the Sarmiento, Mitre, San Martín, Belgrano Sur and Roca lines of the suburban rail network serving Buenos Aires.
Indra supplied the system under a US$214m contract awarded in 2014 by federal railway operating company SOFSE. It is being used by a network with 250 stations and 300 trains that carries 1·2 million passengers per day.
In addition to providing voice and data transmission, the mobile radio network also uses geo-referencing signals to locate trains in real time. Communications are recorded so that they can be played back later if required.