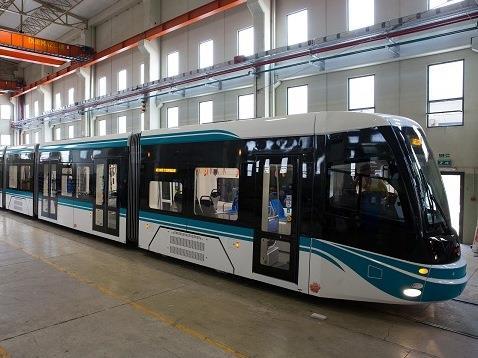 TURKEY: Alstom announced on April 5 that it is to supply its APS ground-level power supply technology for tram route T5, which is under construction in Istanbul. Alstom will also provide staff training and a two-year warranty.
APS uses an embedded third rail to supply power to trams, removing the need for overhead wires. The conductive segments are activated only when a tram is passing over them.
Bursa-based manufacturer Durmazlar signed a contract on January 19 to supply 30 trams for the 10 km line being built along the southern edge of the Golden Horn from Eminönü to Alibeyköy Cep Otogari. Construction began on March 20 2017 and is being undertaken by Doğuş İnşaat under a €153m contract signed in October 2016.
Due to open in May 2019, the 14-stop route has a design capacity of 120 000 passengers per day.