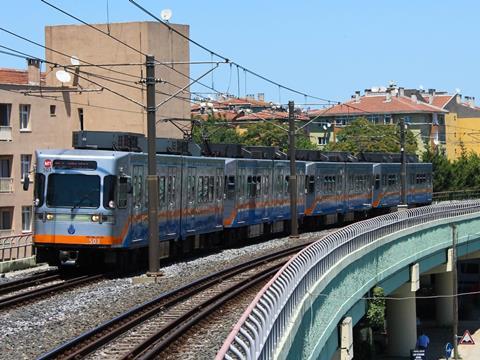 TURKEY: Istanbul Metropolitan Municipality expects to call tenders on May 15 to increase capacity on metro Line M1. The municipality expects the work on the 21 km route to take 2½ years.
All station platforms are to be lengthened to accommodate five-car trainsets instead of four-car maximum now, and all the stations apart from the five most recently opened are to be rebuilt. An additional platform will be built at Kocatepe. Signalling, electrification and tunnel ventilation systems are to be renewed.
Istanbul's oldest metro line carries 400 000 passengers a day, making it the second-busiest in the city. Since it opened in 1989, the city's population has more than doubled.