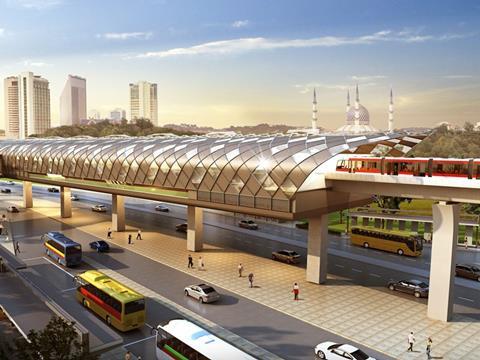 MALAYSIA: Project promoter Prasarana has appointed a consortium of Siemens and Rasma Corp to supply signalling and train control for the LRT3 project in Kuala Lumpur. The contract includes the supply of an intrusion preventive system and platform edge doors.
Expected to be completed in February 2021, the mostly elevated 37·7 km driverless line would connect the Bandar Utama and Johan Setia districts in the west of the city. There would be one underground and 25 elevated stations, and the line would have a design capacity of 36 720 passengers/h per direction.
Last year Prasarana awarded a contract to a consortium of CRRC Zhuzhou Locomotive Co, Siemens China and Tegap Dinamik to supply a fleet of 42 six-car light metro trainsets.