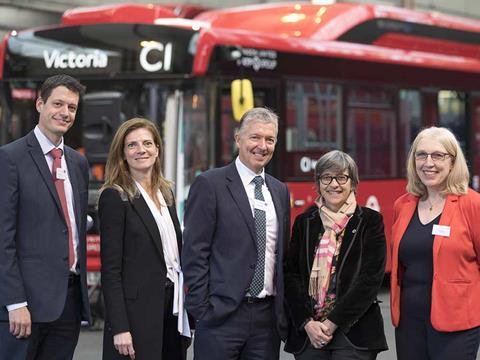 UK: RATP Dev announced on November 15 that it had completed the upgrade of its Shepherd's Bush depot in west London to operate electric buses.
Last year RATP Dev London ordered 36 10·8 m Enviro200 EV battery buses from a BYD-Alexander Dennis consortium. To be stabled at Shepherd's Bush, these would operate on routes C1 and 70, which are to be eventually converted to all-electric operation. RATP Dev aims turn Shepherd's Bush into a depot with an all-electric fleet.
BYD ADL also supplied 37 depot charging stations and BYD's Smart Charging Management System. Work began in June and was undertaken without ceasing depot operations. Energy suppliers SSE Enterprise and UK Power Networks were also involved in the project.