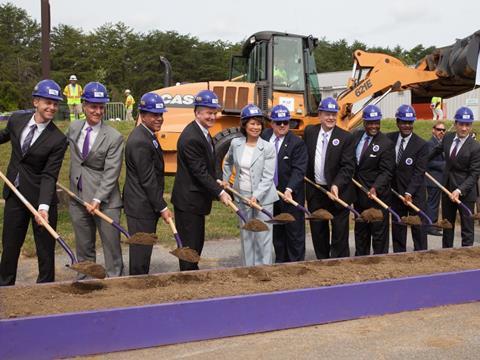 USA: A groundbreaking ceremony for the Purple Line in Maryland took place on August 28. The 25·7 km light rail line with 21 stops is being built between Bethesda and New Carrollton in the northern suburbs of Washington DC.
The ceremony also included the signing of a $900m Full Funding Grant Agreement from the Federal Transit Administration's Capital Investment Grant Program.
In 2016 the Purple Line Transit Partners consortium of Meridiam (70%), Fluor Enterprises (15%) and Star America (15%) was awarded a PPP concession to design, build, finance, operate and maintain the Purple Line.
The Purple Line Transit Constructors joint venture led by Fluor Enterprises and including The Lane Construction Corp and Traylor Bros is the design-build contractor. Another Flour-led consortium will provide 30 years of operations and maintenance. Purple Line Transit Operators also includes Alternate Concepts and CAF USA, which is supplying a fleet of 26 five-section light rail vehicles. Passenger service is scheduled to begin in early 2022.