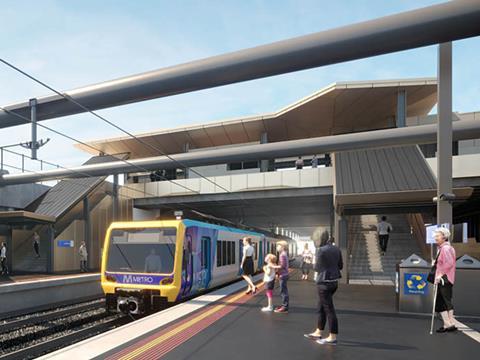 AUSTRALIA: The Southern Program Alliance consortium of Acciona Geotech subsidiary Coleman Rail, Lendlease and WSP has been awarded a A$536m contract for grade separation works in southeast Melbourne.
The contract announced on April 1 is an extension of a A$588m contract to remove level crossings which had been won by the consortium in January 2018.
The latest contract includes the removal of three level crossings, reconstruction of Cheltenham and Mentone stations and the provision of more than 3 km of walking and cycle paths, new parking spaces and a potential residential and commercial development.