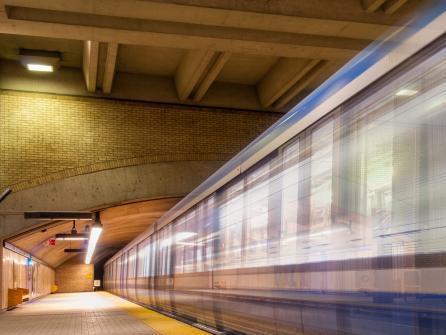 CANADA: The Government of Québec has announced that it will contribute C$330m towards the construction of a new depot on the Montréal metro network. Operator STM will provide the balance of the C$440m cost.
The underground depot with space to stable 10 trainsets will be built the Côte-Vertu terminus of the Orange Line. It is expected that construction would take four years and require an 11-week closure of Côte-Vertu station in mid-2018.
STM says that the depot will help the network to deal with increasing ridership and future extensions, as well as fleet renewal. It would allow the current 2½ min peak frequencies on the Orange Line to be reduced to 2 min.