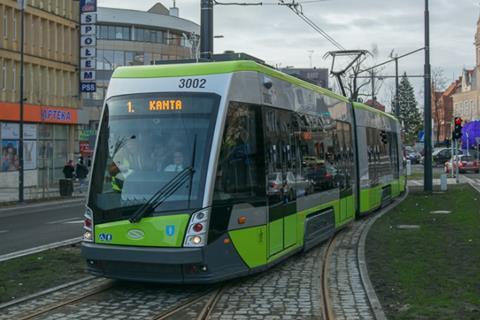 POLAND: Kraków-based ZUE SA has been named preferred bidder for a contract to build an extension of the Olsztyn tramway.
The 6 km double-track extension would run through the southeastern Pieczewo district to a four-track terminus at a 50-space park-and-ride site. The route would include a 270 m flyover.
ZUE's 382m złoty bid was significantly less than the offers from two other bidders and also the budget of 480m złoty, of which 355m złoty is to come from EU sources.
Construction is expected to take just over two years.