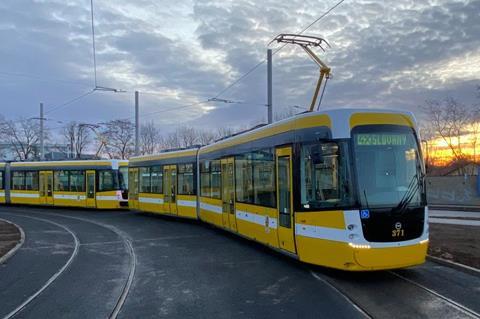 CZECH REPUBLIC: Plzeň transport authority PMDP has opened the first tramway extension in the city for almost 30 years, with the inauguration on December 16 of a 1·4 km extension of Line 4 to the Borská Pole industrial zone.
Line 4 is the city's busiest, linking Lochotín, Košutka and Bolevec in the north to the southern suburb of Bory.
The new extension has four stops at Borský park, Bory, Technická and Univerzita, and includes a 38 m long bridge over the I/27 road.
It was built by a consortium led by TSS Grade, with the EU contributing KC355m towards the KC616m cost.