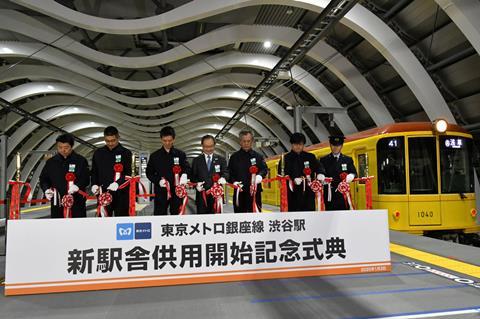 JAPAN: Tokyo Metro's Ginza Line services began using a new station at Shibuya on January 3, following the successful completion of a six-day blockade to realign the tracks and connect up the new platforms.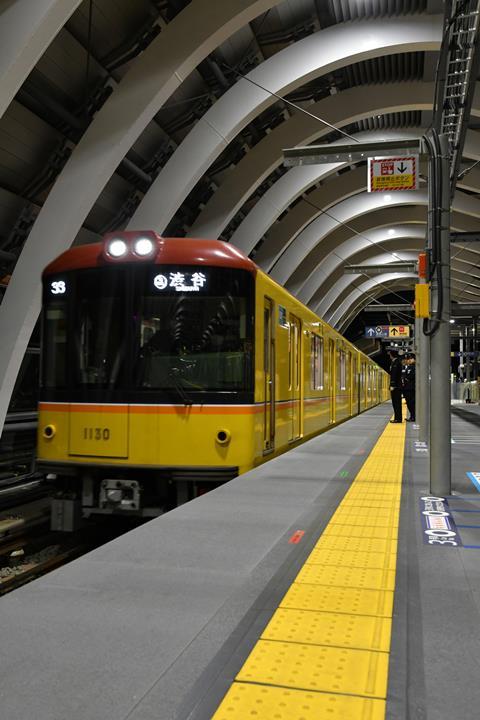 Services on the capital's oldest metro line had been partially suspended following the end of service on December 28, providing access for the construction crews to complete a project that had been taking shape since 2009. Work was completed with no interruption to JR East operations on its tracks which pass below the site.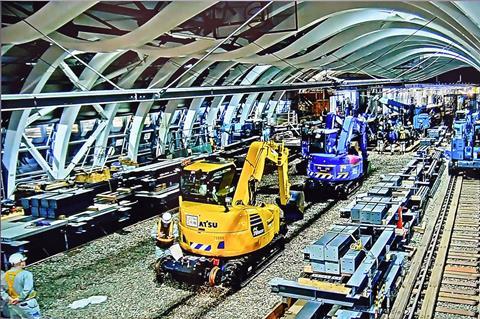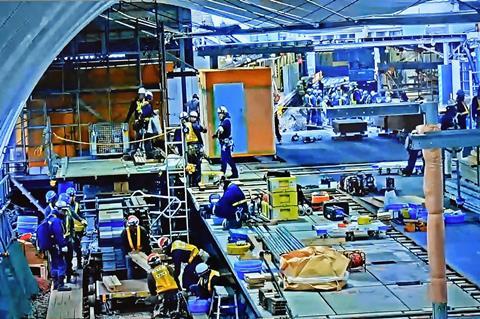 The elevated metro station has been built above the bus terminal and Meiji Dori street, approximately 130 m east of the old Ginza Line terminus which was incorporated into Tokyu Railway's Toyoko department store. The new structure is topped off by a dramatic M-shaped roof which had been craned into place during an overnight possession in February 2019.
Speaking at a ribbon-cutting ceremony to mark the opening, Tokyo Metro President Akiyoshi Yamamura noted that the old station dating from December 1938 had a 'confusing' layout, while the narrow platforms were no longer able to cope with rising passenger volumes. The new station has a 12 m wide island platform replacing the 6 m side platforms at the old station. It also includes a bay platform on the south side, while the site of the old station has been used to provide extra stabling space.
Yamamura added that work would continue to complete the passenger facilities ahead of the Olympic Games in July, including the installation of platform edge gates, toilets and lifts to boost accessibility for mobility-impaired travellers.
Moving the Ginza Line station has improved the interchange with Tokyu Railway services and other metro lines that serve Shibuya, as well as the JR East/Keio Inogashira Line. It will also allow Tokyu to complete the redevelopment of its department store.