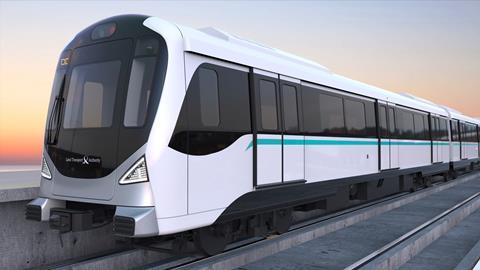 SINGAPORE: The award of a further four contracts for construction of the Jurong Region Line automated metro was announced by Land Transport Authority on July 17.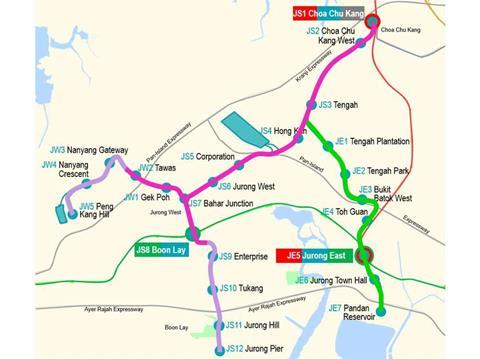 A S$320·4m contract covering the design and construction of Toh Guan, Jurong Town Hall and Pandan Reservoir stations and 3·6 km of associated viaducts was awarded to a joint venture of Daewoo Engineering & Construction Co and Yongnam Engineering & Construction.
A S$215·5m contract for provision of the communications-based train control and half-height platform screen doors for the entire JRL project has been awarded to a consortium of Siemens Mobility and Siemens Rail Automation. Siemens' Sirius CBTC will provide fully-automated operation, as well as condition monitoring capabilities to support predictive maintenance.
ST Engineering Electronics was awarded two contracts with a combined value S$146·6m. These cover the integrated supervisory control system, and communications systems including digital trunked radio, video surveillance, public address, telephone and travel information.
The elevated Jurong Region Line is scheduled open in three stages in 2026-28. When complete, it will serve 24 stations on a 24 km route with three branches. Initial ridership is estimated at 200 000 passengers/ day, rising to 500 000 once urban developments have been completed in the areas served by the line.