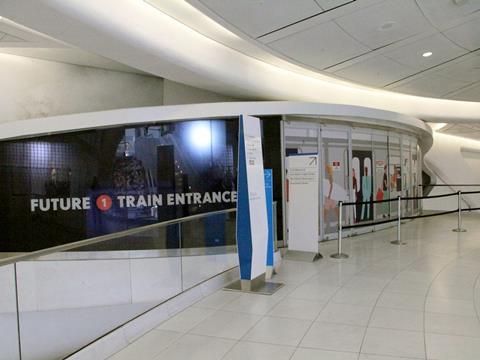 USA: Trains on the 1 Subway line in New York are to serve Cortlandt Street station from October 1 for the first time in 17 years.
Cortlandt Street was among the closest Subway stations to the site of World Trade Center which was destroyed in the terror attack of September 11 2001, and both the station and adjacent running tunnels suffered extensive damage as the twin towers above them collapsed.
Reconstruction of the station was initially budgeted at $101m, but subsequently rose to $158m at 2018 prices. The rebuilding work was initially led by the Port Authority of New York & New Jersey, which was co-ordinating a wider redevelopment of the nearby World Trade Center transport hub. This provides interchange between various Subway lines and the PATH metro network which serves New Jersey.
However, in 2015, following delays and several changes of subcontractor, the Cortlandt Street project was handed to New York MTA to complete. New tiling, lighting and other amenities have since been added.