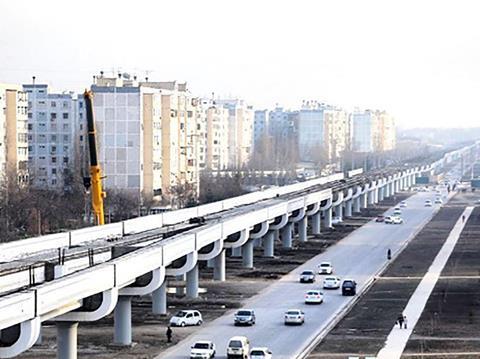 UZBEKISTAN: The first section of an elevated metro line in Toshkent is being built by national railway company UTY to designs by the Boshtransloyiha engineering institute.
Starting at the Olmazor terminus of the Toshkent metro's existing Chilonzor Line, the 7·1 km Sergili Line will run south above Choshtepa, Mirzo Tursunzoda and Qipchoq streets, serving six stations.
The project was granted presidential approval in November 2016, and is being funded by the national government.
Commissioning is planned by 2020, augmenting the three existing underground lines.