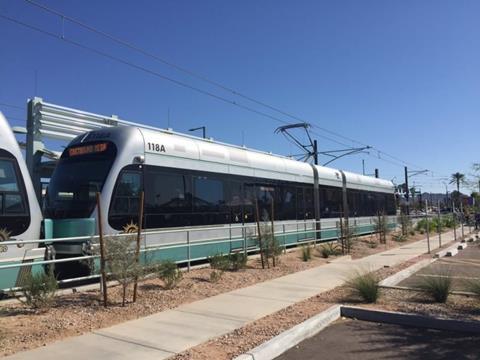 USA: Phoenix's Valley Metro Rail board has appointed Jacobs Engineering to design Phase II of the Northwest Phase II light rail extension.
This will extend the light rail line west from 19th Avenue on Dunlap Avenue, then run north on 25th Avenue and across I-17 on Mountain View Road to a terminus near Metrocenter Mall.
Jacobs Engineering is to collaborate with the Kiewit-McCarthy joint venture which was appointed to build the line in September 2017. Opening is now planned for 2023, having been brought forward from 2026 by the city council.
The project forms part of the 35-year Transportation 2050 multimodal transport plan, which will see seven extensions built to create a 106 km network by 2034.