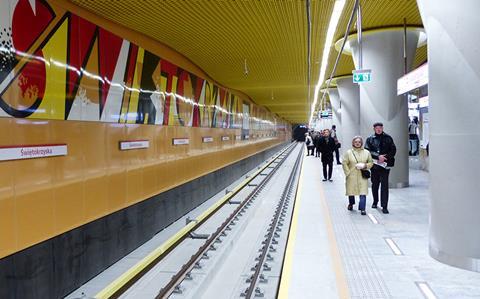 POLAND: Contractor Gülermak has awarded Edilon Sedra a contract to supply 20 track-km of its Corkelast Embedded Block System ballastless track for the eastern and western extensions of Warszawa metro Line M2.
Warszawa Metro has set strict requirements for durability and vibration control, as the tunnels will run directly below densely populated residential areas.
The contract includes Trackelast vibration damping mats for the most sensitive sections, as well as 41 EBS switches and crossings and the Corkelast Embedded Rail System.
Deliveries are scheduled to run from November 2020 until March 2022.