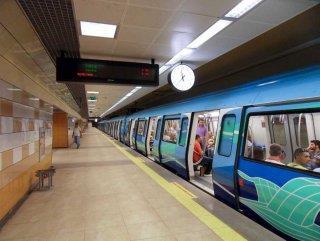 TURKEY: A 4·5 km extension of Istanbul metro Line M4 was inaugurated at 06.00 on October 10, running southeast from Kartal to Tavşantepe with intermediate stations at Yakacık-Adnan Kahveci and Pendik.
Line M4 is now 26·2 km long with 19 stations. The end-to-end journey time from Kadıköy to Tavşantepe is 38½ min.
A further eastern extension from Tavşantepe to Sabiha Gökçen Airport is planned to open in 2018. This would add 7·4 km and four stations. Istanbul Metropolitan Municipality plans to grow the city's metro network to 400 route-km by 2019.