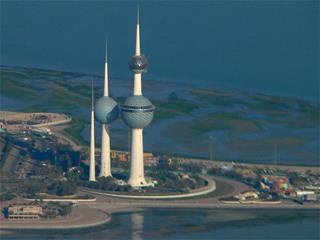 KUWAIT: Tenders for the construction of a 165 km metro network are to be called in July, Dr Hussain Al-Sayegh, Chief Consultant at the Kuwait Overland Transport Union, told the Rail Infrastructure MENA conference in Dubai.
The government will finalise its specification for the proposed four-line metro network in the next month. The lines will be tendered as separate projects under a public-private partnership model, with the winners to be announced within six months. Construction will begin in early 2009, and is anticipated to take five years. Around 65% of the network will be elevated, with the remainder underground.
The total cost is estimated at US$11·3bn, which will be funded through a PPP arrangement in which the state will hold a 24% stake and the contractor 26%. The remaining 50% will be raised through an IPO. 'This approach is part of Kuwait's future strategy of using the innovations of private capital for public projects', said Dr Al-Sayegh.
Annual ridership is estimated at 69·1 million passengers.
The government is also developing plans for a national rail network in the emirate. Five passenger and freight lines are under consideration, with a total length of 505·3 km of double track line electrified at 50 kV AC.
East-west routes would link economic centres within Kuwait, a 42.5 km line would serve the airport, a 30 km line the port, and a 244·8 north-south line would connect the Iraqi and Saudi Arabian borders. This would eventually form part of the proposed 2 000 km Gulf rail network linking Iran and the Arabian peninsular.
Kuwait metro proposals
Line
Length, km
Stations
Line 1
23·7
19
Line 2
21
27
Line 3
24
15
Line 4
22·7
Later phases would see Line 1 extended by 57·3 km and Line 2 at 16·4 km.
DVV Rail publications Metro Report International and Railway Gazette International and DVV Media Middle East magazine LOG.Middle East are official media partners of conference organiser Terrapinn.