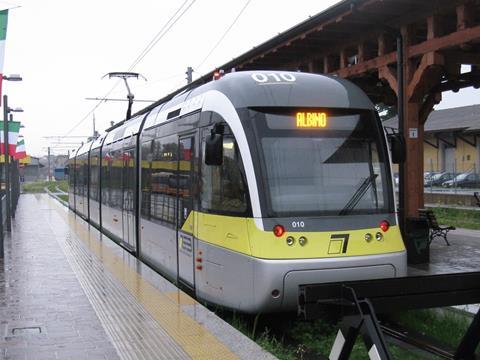 ITALY: A memorandum of understanding was signed between the province of Bergamo, tram operator TEB and several municipalities on July 27 for the construction of a second tram line in Bergamo.
T2 would branch off the existing T1 at San Fermo, with services sharing the three stops from the railway station to San Fermo. T2 would then run northwest along the alignment of the Ferrovia Elettrica di Valle Brembana, which closed in 1966, to Villa d'Almè. The branch would be 9·9 km with 16 stops. A depot is to be built at Villa d'Almè.
The project is estimated to cost €185m. This includes €40m for the purchase of 11 trams to operate the route.