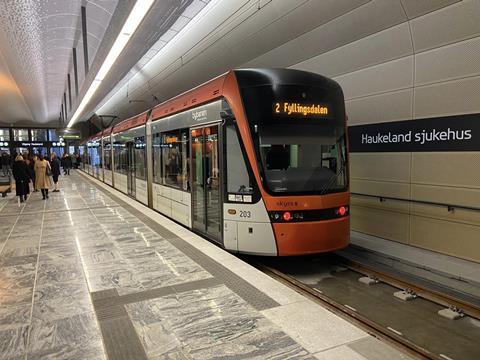 NORWAY: Revenue services on Bergen's second light rail line began on November 21, following a ceremonial opening three days before and two days of free travel.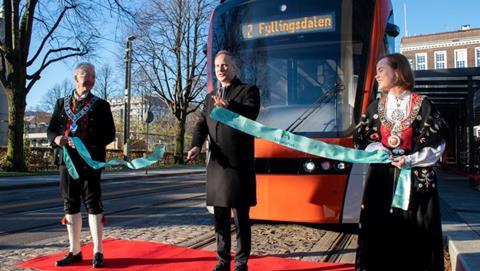 The 8 km Line 2 to Fyllingsdalen in the southwest of the city was inaugurated by Transport Minister Jon-Ivar Nygård with a ribbon-cutting at the new terminus. He was accompanied by Vestland county mayor Jon Askeland and the acting mayor of Bergen Linn Kristin Engø. City council leader Rune Bakervik told the assembled crowds that it was 'very emotional' to be able to arrive in his home district by light rail.
'This is a great celebration of a good community and climate project', said Nygård. 'The line will mean a lot to Bergen and to those who live along the route. They will get a better transport option, which will also lead to growth and development in the areas along the line.'
Bybanen Line 1 between Bergen Byparken and Bergen Lufthavn was opened in stages between 2010 and 2017, and has supported significant urban development and housing construction with traffic reaching 75 000 passengers/day.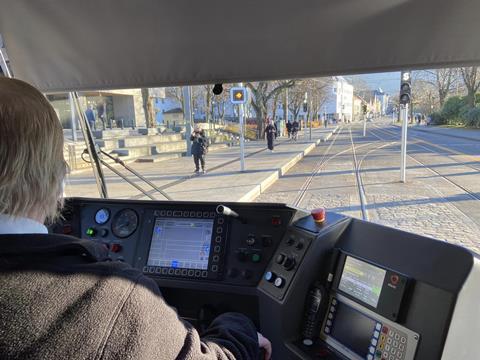 Line 2 starts an interchange with Line 1 at Bystasjonen near the city's railway terminus and loops around the eastern side of the Store Lungegårdsvann lake in order to serve Haukeland sjukehus. The hospital stop, which is expected to be the busiest on the line with 7 000 users/day, is located inside the 1·2 km Årstadtunnelen between Fløen and Kronstad.
The line then passes under Line 1 at Kronstad, and heads southwest to Fyllingsdalen, passing through the 2·9 km Løvstakken tunnel between Kristianborg and the terminus. Built by Swiss company Marti Tunnelbau, this has one bore for trams running at up to 70 km/h and a second bore for bicycle traffic.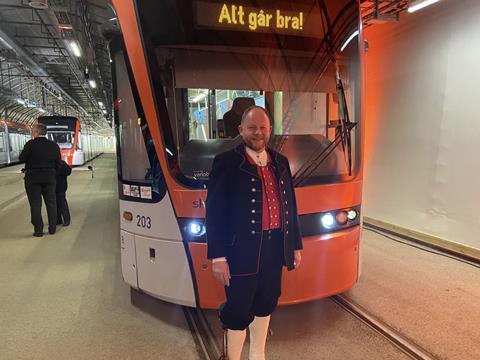 Ridership on Line 2 is projected to reach 40 000 passengers/day by 2040.
Services on the two lines are operated using a fleet of 28 Stadler Variobahn delivered in 2009-10, 2013 and 2015; the original five section trams were lengthened to seven sections from 2016.
Bergen Kommune has started public consultation over the route of a proposed northern extension of the Bybanen network to Åsane. This is intended to inform the planning process, with a view to the city council taking a final decision on the project in early 2023.